Plantation Jamaica 1998 Single Cask Limited Edition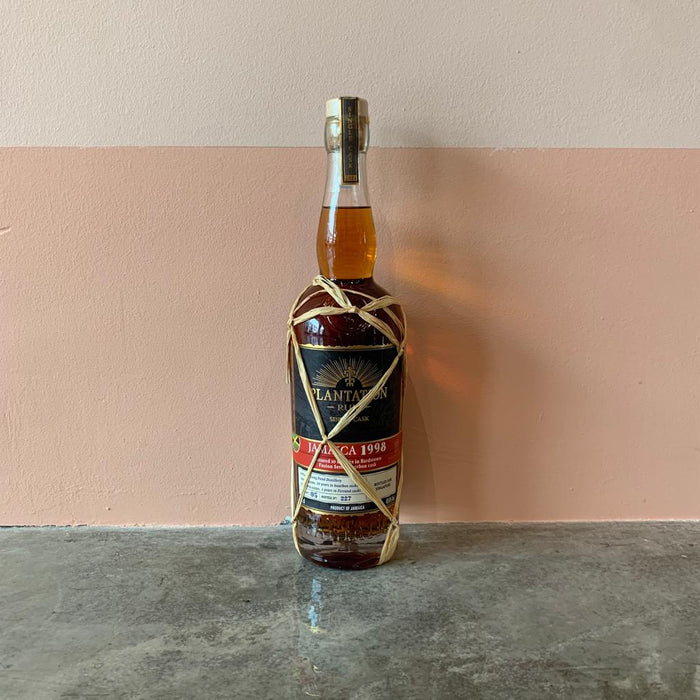 A super limited edition Single Cask produced by Plantation Rums comes the Jamaica 1998 originating from the Long Pond Distillery. Triple-aged for a whopping 20 years in Bourbon casks, an additional 2 years in Ferrand casks and then 10 extra months in a Bardstown Fusion Series Bourbon cask, this is a beauty for the true Rum connoisseur. 
On the nose, it is delicate with fruity notes of mango, passionfruit and coconut, which is followed by notes of cedar, vanilla and tobacco.
On the palate, it is rich with pastry notes, accentuated with hints of apricot, candied ginger, marzipan, hazelnuts, cinnamon and dates. This then evolves into notes of honeyed peach and pecans.