Frank Cornelissen - Susucaru Rosso 2020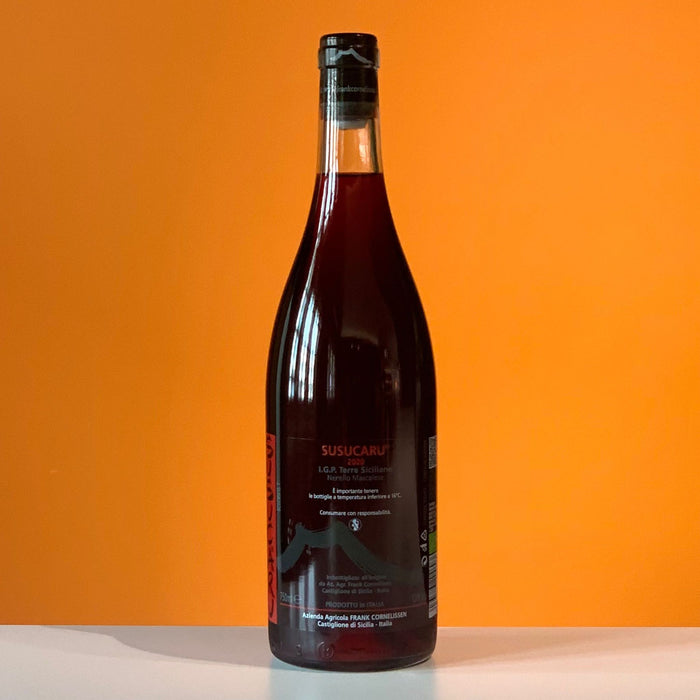 Country: Italy
Region: Sicily
Varietal: Nerello Mascalese (85%) and other local varietals Nerello Capuccio, Allicante Boushet, Minella and Uva Francesa.
Year: 2020
ABV: 13%
Profile: Red-fruity, Peppery, Electric

Drink: like Action Bronson and down this by the bottles while listening to any of his raps.

Fun fact: The name Susucaru comes from a Sicilian expression meaning "they stole it", what Frank's crew shouted when they realised grapes from their first vintage had vanished.