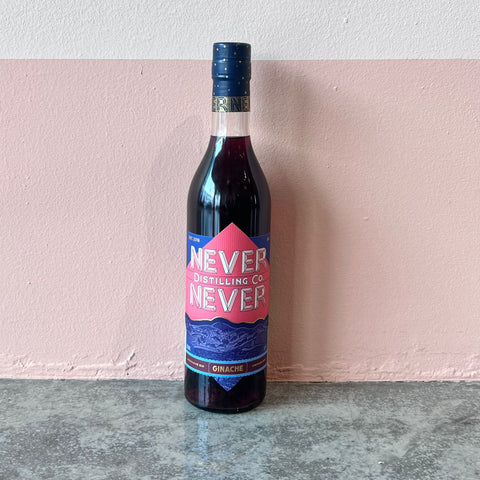 Never Never Ginache Gin
Checking local availability
500ml ABV 38%
Premium grenache grapes grown in McLaren Vale are picked and crushed within hours, then added to our award-winning Triple Juniper Gin. It's then left on the skin for up to a month to develop its rich flavour and colour before being pressed, filtered and bottled. 
Its flavours bounce between bright raspberry and candied peel all the way through to dark plum and cinnamon.

it neat over ice, with a splash of tonic or even lemon squash for a delicious pink gin spritz!