December 14, 2020
WM Guide to The Bay Area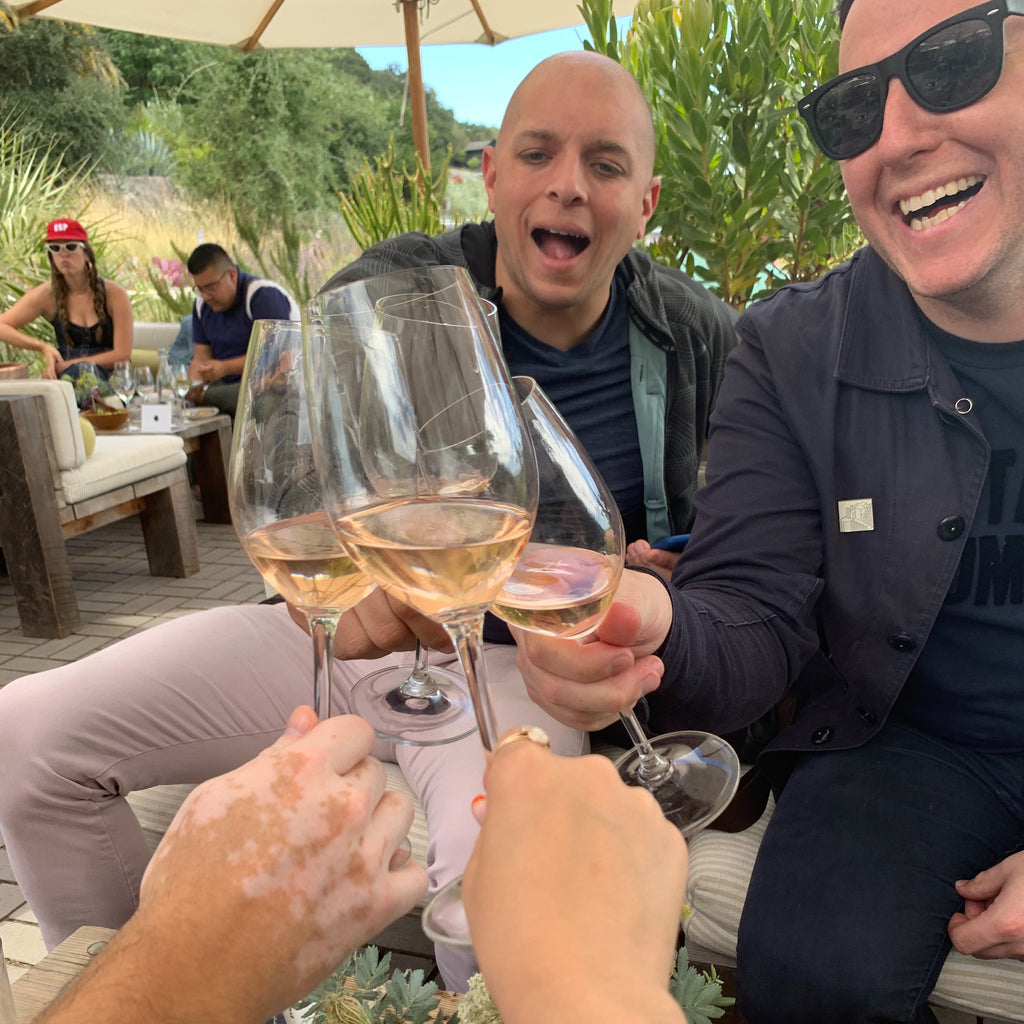 August 2019 - it all started with Janet Jackson and a few bottles of bubbles in Vegas, and it ended at a wine bar (or two, or three...) in Norther California.
The San Francisco/Oakland Area (better known as the Bay Area) is where we first bonded over our love of natural wine, and where most of our education in the field started. We bounced from glass to glass, crossed back and forth over the Bay Bridge for great bites and killer bottles, wound through Sonoma, laughed and napped (jet lag is a killer!), and really started seriously digging into natural wine.
The trip might just be the preface, the light switch, the popping cork in what would eventually evolve into Wine Mouth, and sparking our interest in creating something together. We wanted to share some of those places with you here, so without further ado- our WM quick guide to some of the great wine bars of the Bay Area 
San Francisco
Verjus - sister shop/restaurant to the renowned Quince, Verjus has some of the top food in the city and some highly coveted bottles. Sit down for a fine dining experience, or hover and nosh on tapas at the bar. -@verjus_sf
Fig & Thistle - They have two locations in the same neighborhood! With one focusing primarily on California wines, the other with a more global portfolio - wherever you can snag a seat, you know you're in for some great wines. - @figanthistle
Terroir - Popular after work stop for a strong by-the-glass list and plenty of bottles to share with colleagues and friends. - @terroirsf
Ruby Wine - A cozy, dark, and popular spot in the Potrero neighborhood. Wines by the glass rotate daily based on, well, what they want to pop open and the walls are lined with bottles to browse, drink, or take home. 
Oakland
The Punchdown - Right off the Bart train in downtown Oakland, this is the best place to start your night. Great snacks, lots of seating, a strong by-the-glass list including some super explorative flights AND a killer wine "cave" you have to browse before you head out. - @thepunchdown
Minimo - If you want to take the ferry over from SF, you'll end up in Jack London Square. Just a few blocks from the ferry landing is this amazing bottle shop that also feature a limited by-the-glass and tastings Wednesday AND Saturday! - @minimowine
Ordinaire - Drive past Ordinaire on a Saturday afternoon and you are bound to see people spilling out of the shop onto the sidewalks sharing bottles in the East Bay sun. Popular, but in the good way, this shop has a great rotating by-the-glass selection and tastings, often featuring the winemakers themselves, every Saturday.